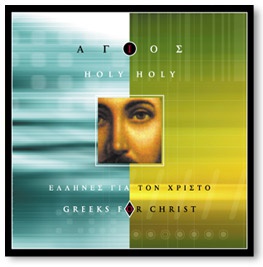 HOLY HOLY


Special single release from Orama Music.

Spectacular arrangements and soaring melody defines the style of this release of the ever popular Greeks for Christ song "Agios Agios." Music written by George Argyropoulos and Theo Vourliotis and sung by a talented group of Greeks for Christ musicians.


Also included, a bouzouki instrumental version.
In Greek/English
CD, Donation of
$5.00

Song Title

Sample track

Download MP3

Agios (Holy Holy)

Agios (Holy Holy) Bouzouki instrumental