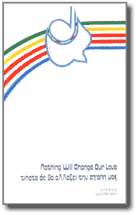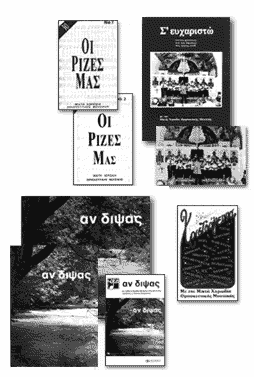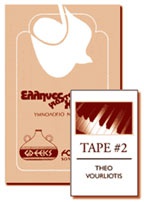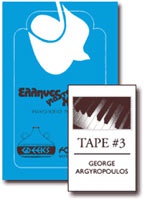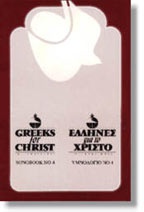 Songbook #4
- 76 choruses in Greek and English


In
Greek/English
CD: Donation of
$2.00
Greeks For Christ International has been pioneering contemporary Greek Christian music for over 30 years. Devoted to quality original worship songs and music productions for a new generations of Greek believers.
Mixed Choir of Athens
- A selection of song albums
performed and recorded by the "Mixed Choir of Athens" comprised of talented singers from various churches in Athens Greece.
In
Greek
Pistevo
(Greeks for Christ)
- 14 Original Greek contemporary christian songs written performed and produced by talented Greek musicians.


In
Greek
CD: Donation of
$10.00 - More Info
Holy Holy
(Greeks for Christ)
- The traditional words of the sign of the cross put to music and professionally produced in a contemporary arrangement


In
Greek/English
CD: Donation of
$5.00 - More Info
Let Your Spirit Fall
- described as the best Greek Christian worship CD of all time, this album features 16 popular worship songs in Greek


In
Greek
CD: Donation of
$10.00 - More Info
Ouranogennhtoi
- Over 56 Worship Choruses in Greek


In
Greek
Cassette
: Donation of
$7.00
Nothing Will Change Our Love
- Original music by Greeks for Christ artists


In
Greek
Cassette
: Donation of
$6.00
Lift Up Your Eyes
- By Annie and Effie Vlahakis


In
Greek
Cassette
: Donation of
$10.00
Behind The Clouds
- By Lydia Vlahakis


In
Greek
Cassette
: Donation of
$8.00
Songbook #2 with tape
1. Tape In
Greek
$5.00
2. Songbook
Greek
& English
$1.00
Songbook #3 with tape
1. Tape In
Greek
$5.0
2. Songbook
Greek
& English
$1.00
Currently not Anailable
Coming soon on CD